How Can I Watch On Patrol: Live?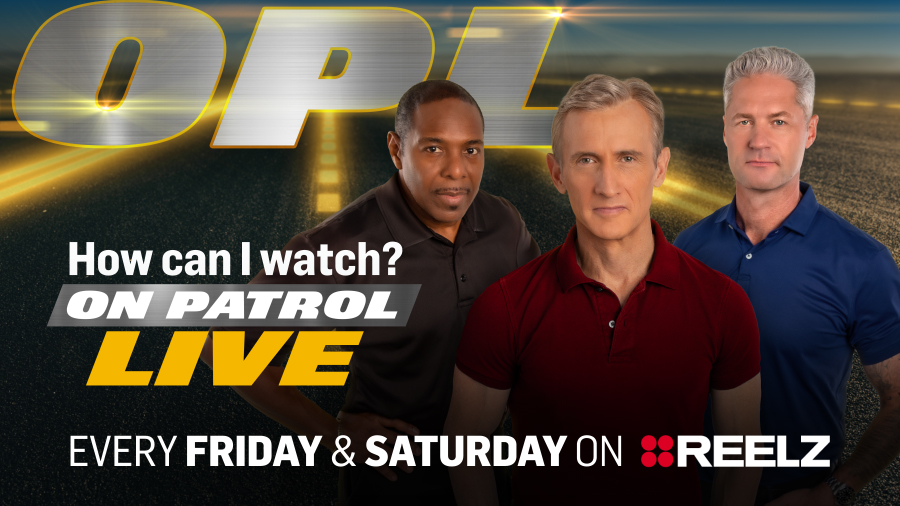 Watch On Patrol: Live
Wondering how to watch On Patrol: Live on REELZ? Click here and enter your zip code to find which distributors carry our live channel in your area.
If your distributor does not carry REELZ as a live channel, or has it as an expensive add-on, call your cable or streaming service to make your interest clear. REELZ is available to every distributor, and only your system or service can step up and make REELZ available to you as part of your subscription.
Because the distributors decide which networks they include in their packages, you can only get live REELZ, which includes On Patrol: Live, if your distributor carries us. REELZ is fully distributed as a live channel on DirecTV and Dish, on many cable systems nationwide, and on the following streaming services: Peacock, DirecTV Stream, Sling, Philo, and FreeCast. Some cable and streaming services offer REELZ on a tier or as an add-on.
You will NOT get On Patrol: Live If you subscribe to our apps on Amazon Prime, Fire TV or Roku, or with any free streaming television service. These services do not offer "Live" programming for REELZ. Although you may receive some, previously aired, On Patrol: Live encore episodes.
Watch on REELZ Now
REELZ Now can only be used with a paid subscription to your cable/satellite or streaming service and REELZ must be part of your package to use the service.
If you are having trouble playing back the live broadcast, please check to ensure you have logged in with your cable/satellite or streaming service credentials and that REELZ is included in your TV package. Make sure you don't have parental controls enabled on your account. If your controls are set for G, the program may be blocked. If you continue to have issues, please reboot your device, or try logging out, then log back into the app.
If none of these seems to be the problem, email us at reelznow@reelz.com and we'll see if we can help you.