About Hollywood Homicide Uncovered
Hollywood Homicide Uncovered is a documentary series that relives the intense stories of horrific homicides where a celebrity is at the center of the crime. Each hour-long episode uncovers key information and clues showing viewers the case through dramatic recreations and adding details and insight from crime experts and individuals with a direct and personal relationship to the crime. Episode subjects include Robert Blake, Phil Spector, OJ Simpson, Dorothy Stratten, Tupac Shakur and Phil Hartman.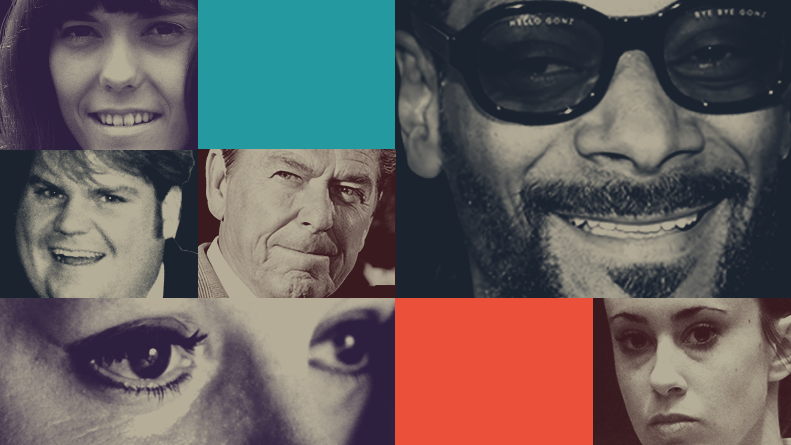 Three New Series and Three New Specials Join Your Favorites This Fall on Reelz
A lineup full of "Real Lives. Real Stories. Real Celebrities" is coming your way starting Sept. 10 on REELZ. New series include Rich and Acquitted, Hollywood Homicide Uncovered and Scandal Made Me Famous. New documentary specials include Titanic: Sinking the Myths, Karen Carpenter: Goodbye to Love and Reagan: From Movie Star to President. Rounding out new fall programming are returning series Autopsy: The Last Hours of… and Gangsters: America's Most Evil.