Katie Holmes to Star in The Kennedys – After Camelot Miniseries on REELZ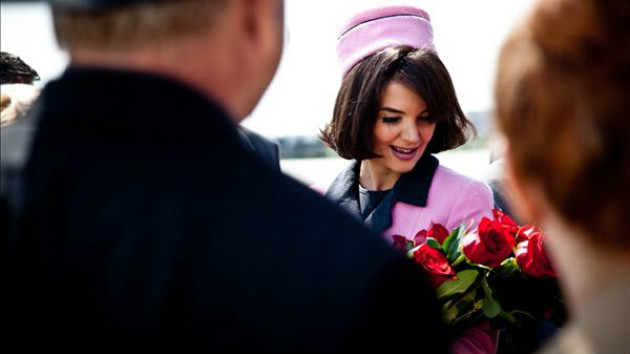 Katie Holmes, who starred as Jackie Kennedy in The Kennedys, will reprise that role as Jackie O in the new four-hour miniseries The Kennedys – After Camelot. In addition to starring in the new miniseries, Ms. Holmes will also direct one of the four episodes and will serve as an executive producer.
The miniseries is based on J. Randy Taraborrelli's New York Times Best-Selling book After Camelot: A Personal History of the Kennedy Family — 1968 to the Present. Taraborrelli's book takes a behind-the-scenes look at the family during the time "after Camelot" and is based on his extensive research, including hundreds of exclusive interviews. The book captures the wealth, glamour, and fortitude that the Kennedys are known for, and the miniseries is sure to do the same. The Kennedys – After Camelot reunites REELZ with the very talented production team behind the Emmy Award-winning The Kennedys that includes Muse Entertainment, Director Jon Cassar (who won the DGA award for the production) and writer Stephen Kronish.