The Battle Over Marilyn Monroe's Iconic Legacy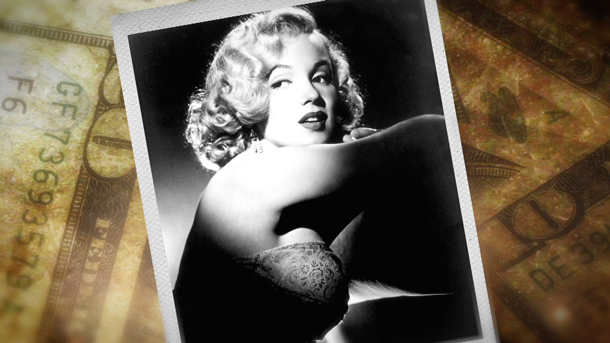 Danielle and Andy Mayoras are co-authors of Trial & Heirs: Famous Fortune Fights! and featured on-camera contributors to Celebrity Legacies.  Check out their in-depth look into the battle over Marilyn Monroe's estate.
Marilyn Monroe left a legacy that seems to grow brighter each year.  Monroe's image and likeness were so valuable that a multi-million dollar lawsuit over her publicity rights raged on, more than fifty years after she died, until it was finally resolved by a federal court of appeals.
The second wife of Marilyn Monroe's acting coach was in the center of it.  Why did she — whom Monroe barely even knew — have control of the image and legacy of one of Hollywood's most beloved stars ever?
Marilyn Monroe, whose real name was Norma Jean Baker, had a difficult childhood.  Her mother struggled with mental illness, and Monroe didn't know for sure who her father was, much less have a relationship with him.  She was raised in a series of foster homes, until she was married for the first time at age 16.
When her first husband was serving overseas in the Merchant Marine during World War II, Monroe began modeling and acting.  From age 19, Monroe tried to find refuge from her troubled life by becoming a star. The rest, of course, is history.  Her fame grew and grew, even after her death from a drug overdose at the age of 36, in 1962.
Much like her life, Monroe's legacy has been marred by troubles.  Her business manager, Inez Melson, was suspicious from the start about Marilyn Monroe's will.  The will included money to care for her mother (still struggling with mental illness), gifts to a few others, but left the bulk of her estate to her acting coach and her psychiatrist.  The psychiatrist received 25% of the residue, using it to start a center to help those in need of psychiatric counseling.
All of Monroe's personal property and 75% of the residue (the majority of her estate) were left to Lee Strasberg, her acting coach.  When he ultimately passed away, his second wife took over control of the Marilyn Monroe legacy, despite the fact that she had only met Monroe once in her life.
In 1996, Anna Strasberg used this control to sign a licensing deal with CMG Worldwide.  In the next four years, this deal brought in more than $7.5 million for Strasberg, from a range of products, such as lighters, slot machines, and pet clothing.
Strasberg didn't stop there.  She also sued Inez Melson's heirs, who were in possession of some of Monroe's belongings after Melson died.  Strasberg won that lawsuit and turned Marilyn Monroe's personal belongings over to Christie's auction house to be sold.  The sale, held in 1999, brought in more than $13.4 million.
In 2005, Strasberg and CMG teamed up to sue photographers who used Marilyn Monroe's image without permission.  The court battle lasted for seven years and led to new legislation in California (which Strasberg pushed for) to allow non-relative heirs to control the publicity and image rights of a deceased celebrity.
Even this didn't stop the fight for control of Monroe's image, however, as a federal court of appeals ruled in 2012 that Monroe's estate was governed by the laws of New York, not California.  This meant that California's new law passed to protect Strasberg and Monroe's other heirs under her will did not help.  Instead, New York law — which did not recognize a celebrity's publicity rights after death — dictated that anyone could use her image or likeness for commercial purposes without compensating the heirs.
Strasberg sold her interest in the estate for a reported $20 to $30 million.  The figure undoubtedly would have been much higher if the litigation over control of Marilyn Monroe's image and legacy would have gone her way.
Anyone is now allowed to sell images of Marilyn Monroe and profit off of her likeness.  As the 2012 appellate court found, this was a fitting end to the legacy of one so beloved, for so long.  In Monroe's own words, "I knew that I belonged to the Public and to the world, not because I was talented or even beautiful but because I had never belonged to anything or anyone else."
It's too bad that Marilyn Monroe's will was not written differently.  She could have used her assets — as many celebrities do — to help charities and promote causes she wanted, placing those she trusted to manage one or more trusts.  Her acting coach and psychiatrist could have served in those roles, without leaving the bulk of her assets outright to someone, who later remarried and passed the property and legacy into the hands of someone Monroe barely knew.
Too many people don't take the time to think through the "what-ifs".  What if the person I name as executor or trustee is not able to do the job?  What if the person I want to receive my property does not live long enough to enjoy it?  Good estate planning takes care of all of these "what ifs", which are important for everyone, not just movie stars.
For the latest celebrity and high-profile cases, with tips to protect yourself, your loved ones, and your clients, click to subscribe to "The Trial & Heirs Update".  You can "like" the Mayoras on Facebook and follow them on Twitter and Google+.