Murder Made Me Famous Podcast: The Hillside Strangler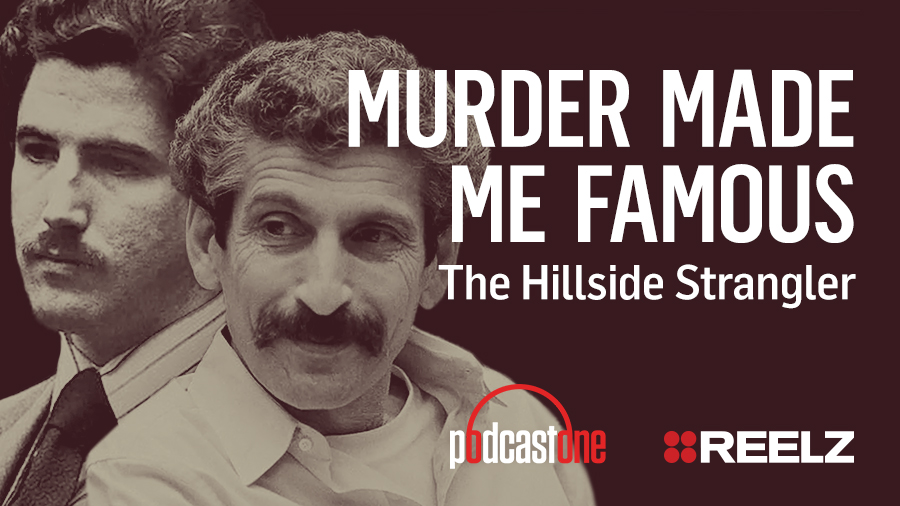 The hit true-crime series <em>Murder Made Me Famous</em> is now on PodcastOne. Catch a new podcast every Tuesday on <a href="https://podcastone.com/murder-made-me-famous">PodcastOne.com </a>or <a href="https://itunes.apple.com/us/podcast/murder-made-me-famous/id1361748828?mt=2″>Apple Podcasts</a>.
Listen to the podcast below and be sure to check out <a href="http://www.reelz.com/murder/"><em>Murder Made Me Famous</em></a> on REELZChannel.
"The Hillside Strangler," Kenneth Bianchi, was a serial killer that terrorized Los Angeles between October 1977 and February 1978. But what cops didn't know was that he had a killing accomplice – his own cousin! During this time, Kenneth and his cousin Anthony went on a spree of kidnappings, rapes, and murders in the area and claimed the lives of 10 innocent people. Because the bodies of the victims were usually found on hillsides, the infamous "Hillside Strangler" name was born. When Kenneth was caught in 1979, he ratted out Anthony, and both cousins were sentenced to life in prison.