Murder Made Me Famous Podcast: Ted Bundy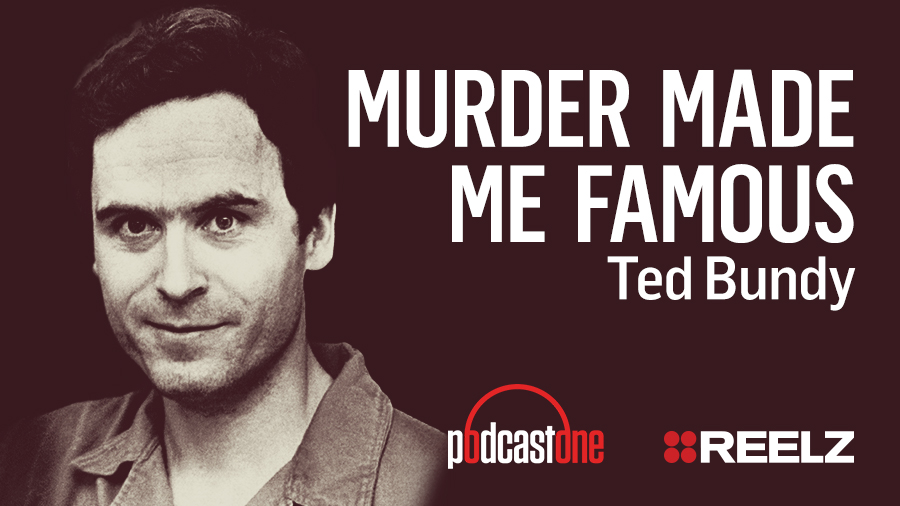 The hit true-crime series Murder Made Me Famous is now on PodcastOne. Catch a new podcast every Tuesday on PodcastOne.com or Apple Podcasts.
Listen to the podcast below and be sure to check out the all-new season of Murder Made Me Famous on REELZChannel.
America's most notorious serial killer, Ted Bundy, held the nation in his terrifying grip for years before he was stopped. With at least 36 victims, 2 prison escapes, and a crime spree that crossed the country, his name and crimes live on in infamy.
Ted Bundy's crimes were so horrific that police coined the term "serial killer" to describe a type of crime they had never dealt with before. His murders were so prolific, and specific, that it was clear to police they were dealing with one man, one very deranged man. But with his clean cut look, his overwhelming charisma, and his  careful planning, he was essentially undetectable.
Bundy changed the landscape of criminal investigations. He prayed on woman across many states, forcing law enforcement to work together in a way they hadn't before. His crimes also prompted the use of early computers and internet databases to narrow down the search.
Listen to Murder Made Me Famous: Ted Bundy to hear the shocking story that changed how we see the world forever.