Test Your Knowledge: Ted Bundy
08/15/2018 by REELZ
A young Ted Bundy notoriously and ironically worked at the _____.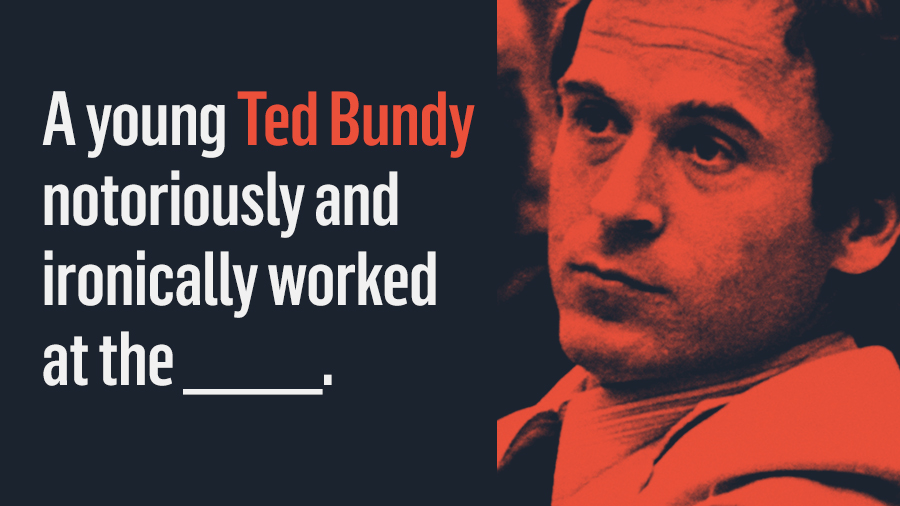 Seattle Suicide Hotline Crisis Center! That's right, a serial killer worked on a hotline to help talk people through their lowest times. The world is a crazy place.

Even crazier - Bundy worked with true crime writer Ann Rule at the center while she was writing a book about recent killings that ended up being committed by him!! Her book was titled The Stranger Beside Me!